The Wonderful Wildlife of Samloem - Our current Conservation Project
WWS originated from a personal project just recoding the marine life to make the diving experience more fascinating and late 2015 through a partnership with the diveshop developed into an ecosystem mapping and educational project for the whole island.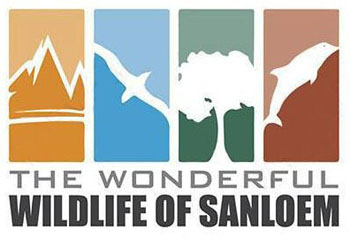 We are recording the flora and fauna present on the islands and in the surrounding waters to show how the flora and fauna are not only connected to each other but also with the residents of the island as well. The residents of KRS heavily rely on the tourism trade however lack of ecosystem knowledge, increased tourism, corruption, overexploitation and destructive practices has led to habitat loss, decline in commercial fish and exotic fish populations, loss of land mass and migratory species among other impacts which will ultimately unbalance the ecosystem resulting in irreversible damages The missions of WWS is, to conserve the islands marine and terrestrial ecosystems by educating the islands visitors and residents and developing more sustainable practices that benefit the island and the community.
Click here to visit the homepage of The Wonderful Wildlife of Samloem
Click here to visit the Facebook page of The Wonderful Wildlife of Samloem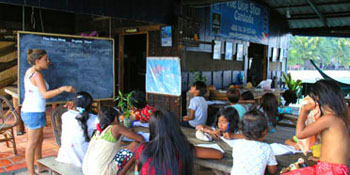 We intend to facilitate this through our goals and objectives:
• Improve the collective mentality of the islands resident to raise awareness of their human impacts, reducing destructive practices and offer alternative solutions that benefit the livelihood of both the residents and the wildlife.
• Reduce deforestation, coral damage and worthless produce (cutting down trees that cannot be used) by educating locals and implementing ways to contact the governing bodies to stop illegal activities.
• Reduce impacts from tourism; littering, destruction of coral etc by educating them through the business owners, information booklets and online information.
• Resort development impacts can be reduced by involving businesses in the project through educational seminars, online information and apps. Cohesion with the project and the business owners is vital to promote the projects ideals and to establish more eco-friendly practices.
• Marine impacts will be reduced by working with local diving companies and assisting MFMA with data collections and research analysis. Improving the MPA of the Koh Rong archipelago will reduce the impacts of harmful fishing practices, improve the policing of the MPA, establishing a no take zone (NTZ) to allow exploited reefs and populations to re-establish and fully develop until they overspill into fishing zones. Set up mooring buoys to reduce coral damage from anchors.