PADI Assistant Instructor
The Assistant Instructor certification allows you to assist in teaching PADI courses, plan and guide dives for certified divers and independently conduct several experience programs in the PADI system.
When completing this course it can be credited towards the PADI Instructor Development Course (IDC) or can be taken as a stand alone course. You will not only gain additional experience as a PADI Professional but you will also start learning the PADI System of diver education.
Certification as a PADI Assistant Instructor gives you the opportunity to develop your teaching skills by working as an instructional assistant on real life courses, before completing the other part of the PADI IDC - the OWSI Program - and the PADI Instructor Examination. Completing the PADI AI Course and then continuing on with the PADI OWSI Program will allow you to maximise your experience in a variety of teaching scenarios. In addition, you'll be able to teach a range of PADI programs, such as the Peak Performance Buoyancy specialty and the Project AWARE Specialty.
It should be clearly understood that candidates are expected to be highly pro-active in their approach to this professional level course, personal commitment is essential and a willingness to become part of the team is paramount to getting the most from this course.
Prerequisites: To take the PADI Assistant Instructor course a minimum age 18 years is required, you have to be Divemaster or have a equivalent level of training and a minimum of 60 logged dives. At this level of training it is expected that candidates will have their own dive equipment.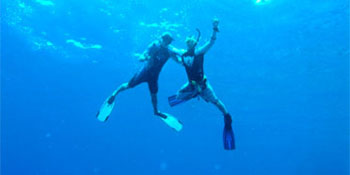 We charge $500 for the PADI Assistant Instructor course.
This price excludes the PADI IDC Crew Pack which is necessary to participate in this course.