PADI Bubblemaker
The Bubblemaker course is a great way to introduce children to scuba diving in a pool or confined water in less than 2m depth.
Celebrate a birthday by throwing a memorable, exciting Bubblemaker party with friends and family.
Youngsters can join in the family fun of scuba diving or even start a trend! Children should be comfortable in the water, but they don't have to be super swimmers.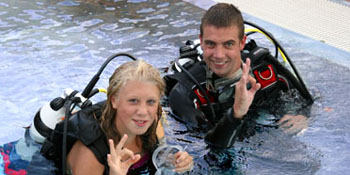 We charge $195 for the PADI Bubblemaker course including a certification.