PADI Divemaster
Most divers have fantasized about running away from their job to become a professional diver at some point in their lifetime.
This course is unlike any of our other courses, as it gives you the opportunity to work with and assist your instructor during training. This will help you gain extended accident management and problem solving skills. You will be seen as a role model by recreational divers and learn the day-to-day operations of the dive industry.
The course starts with your pre-course independent study of the PADI Dive Master Manual, and you should complete all the quizzes and knowledge reviews prior to your first formal training session. The manual also gives details of all the physical tests you will undertake and must pass during the course. Another option is to start the course with the PADI eLearning system to finish the theoretical part at home to be able to focus on the practical training whilst being in Cambodia.
Formal training sessions include lectures, audio visual presentations, discussion sessions as well as confined water skills practice and assessments, Open Water skills mastery and assessments, as well as assessments of your people and leadership skills when working along side the instructors during actual courses teaching real trainee divers.
It should be clearly understood that candidates are expected to be highly pro-active in their approach to this professional level course, personal commitment is essential and a willingness to become part of the team is paramount to getting the most from this course.
Being a Divemaster is a fun and rewarding profession that is just the tip of the iceberg when it comes to careers as a diving professional.
Prerequisites: To take the PADI Divemaster course a minimum age 18 years is required, you have to be Rescue Diver or have a equivalent level of training and a minimum of 40 logged dives. At this level of training it is expected that candidates will have their own dive equipment.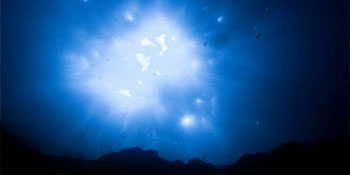 We charge $1000 for the PADI Divemaster course.
This price excludes the PADI Divemaster Crew Pack which we sell for $250.
Click here to book the PADI Divemster course!
You can also do the academics the Divemaster course online with PADI elearning which saves you a lot of time and lest you start with the necessary theoretical knowledge already.

We charge $850 for the practical training after completing the elearning. On top of this PADI ask you for a fee to access the elearning section.