Emergency First Response Instructor
What will you learn during your EFR instructor course?
Your role as an EFR Instructor is to be a coach that creates a positive learning environment. Along with learning how to structure and organize EFR courses, you practice:
- Presenting course content.
- Encouraging self-discovery in students.
- Evaluating student understanding and skill mastery during hands-on skills practice.
- Managing effective scenario-based learning experiences.
Prerequisites: The only requirements are that you're at least 18 years old and have Emergency First Response Primary and Secondary Care (CPR and First Aid) training within the past 24 months.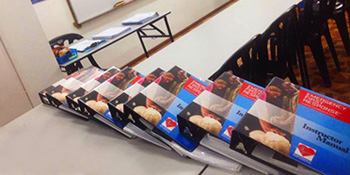 We charge $450 for the Emergency First Response Instructor course.
This price excludes the EFR Instructor Manual which we sell for $150 as well as the EFR Instructor fee of around AUS$164 which has to be paid to PADI directly.