Emergency First Responder
Want to be ready in an emergency?
You will learn serious medical emergency response skills in an upbeat, positive environment.
You gain the confidence that will prepare you to help in an emergency for:
- BLS (Basic Life Support) CPR and rescue breathing at the layperson level
- Preventing and caring for shock
- Spinal injury management
- Use of barriers to reduce disease transmission risk
- Basic first aid and first aid kit considerations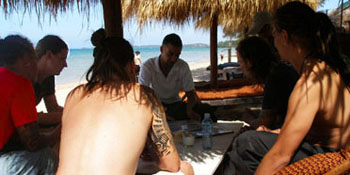 - Prerequisites: To enroll in Emergency First Response course, you must care about other people and want to be able to assist them in a medical emergency.
We charge $150 for the Emergency First Responder course including a certification.