PADI EANx Nitrox Diver
During the Enriched Air (Nitrox) course you will learn how to properly select the best mix for your dive through some simple calculations for the proper mix.
You'll also learn how to use your Enriched Air, equivalent air depth and oxygen exposure tables to plan your dive. Finally you will learn how to properly label your tank, calibrate and use an oxygen analyzer to verify your mix.
Prerequisites: To qualify for the EANx Nitrox Specialist course, an individual must be certified as a Open Water Diver or have qualifying certifications from another training organization and be 10 years of age or older.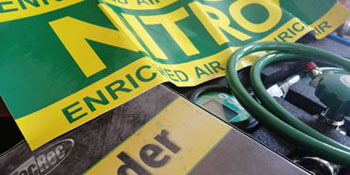 We charge $179 for the PADI EANx Nitrox course.
Included in this price is the PADI certification card.